School Uniform
We expect parents to send their children to school in clothing which is practical and comfortable. We feel, as do most parents, that the children benefit from wearing a uniform. This gives a sense of unity and of belonging to the school. We therefore ask for the following items of clothing.
School uniforms are available from Gray Palmer or Tesco uniform online
School uniform
White polo shirts with Katherine Semar logo
Navy round neck or V neck sweatshirts or cardigan with logo
Grey trousers, grey skirt or grey pinafore dress
Grey shorts or blue gingham check school dress (summer uniform) – Please note that the gingham dress is not available from Tesco.
White, grey or black socks or grey tights
Black school shoes.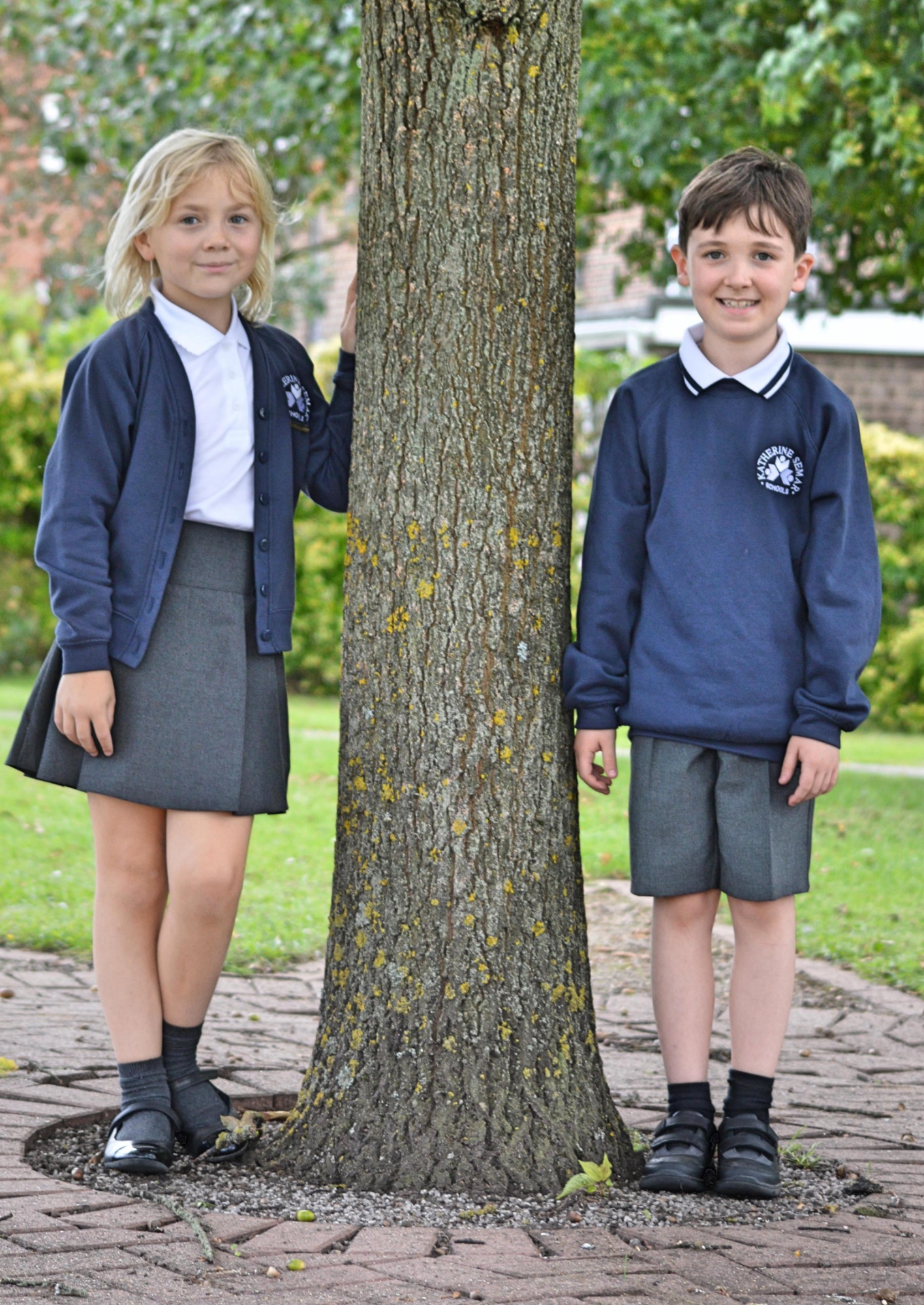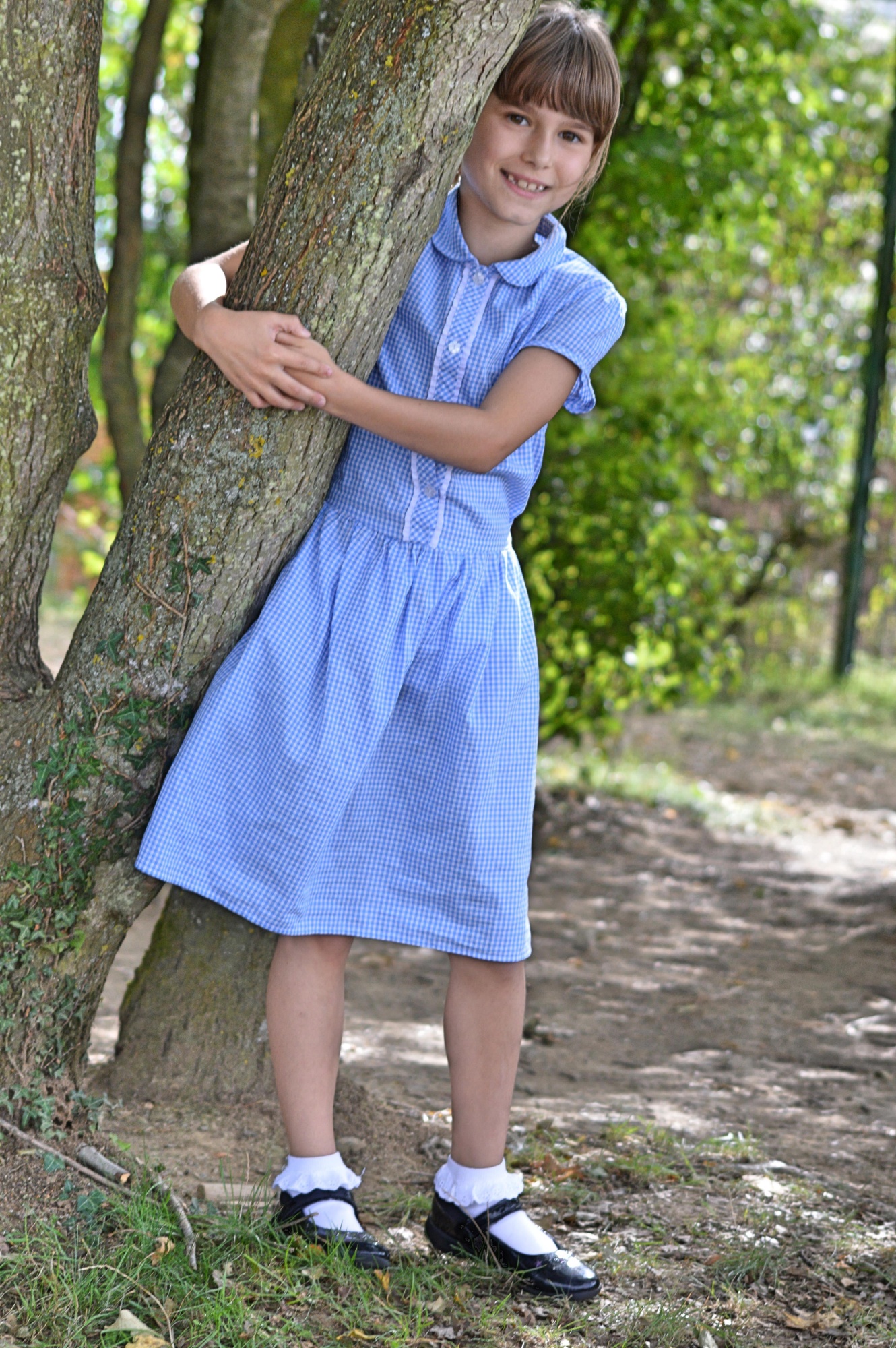 PE kit - INFANT & junior school
Katherine Semar long sleeve rugby shirt
Katherine Semar short sleeve shirt
Navy shorts or navy skort (skort available from Saffron Apparel – see order form below)
White sports socks for PE (children must have keep a pair of socks for sports in their PE bags at all times)
All PE uniform is available from Gray Palmer except the skort.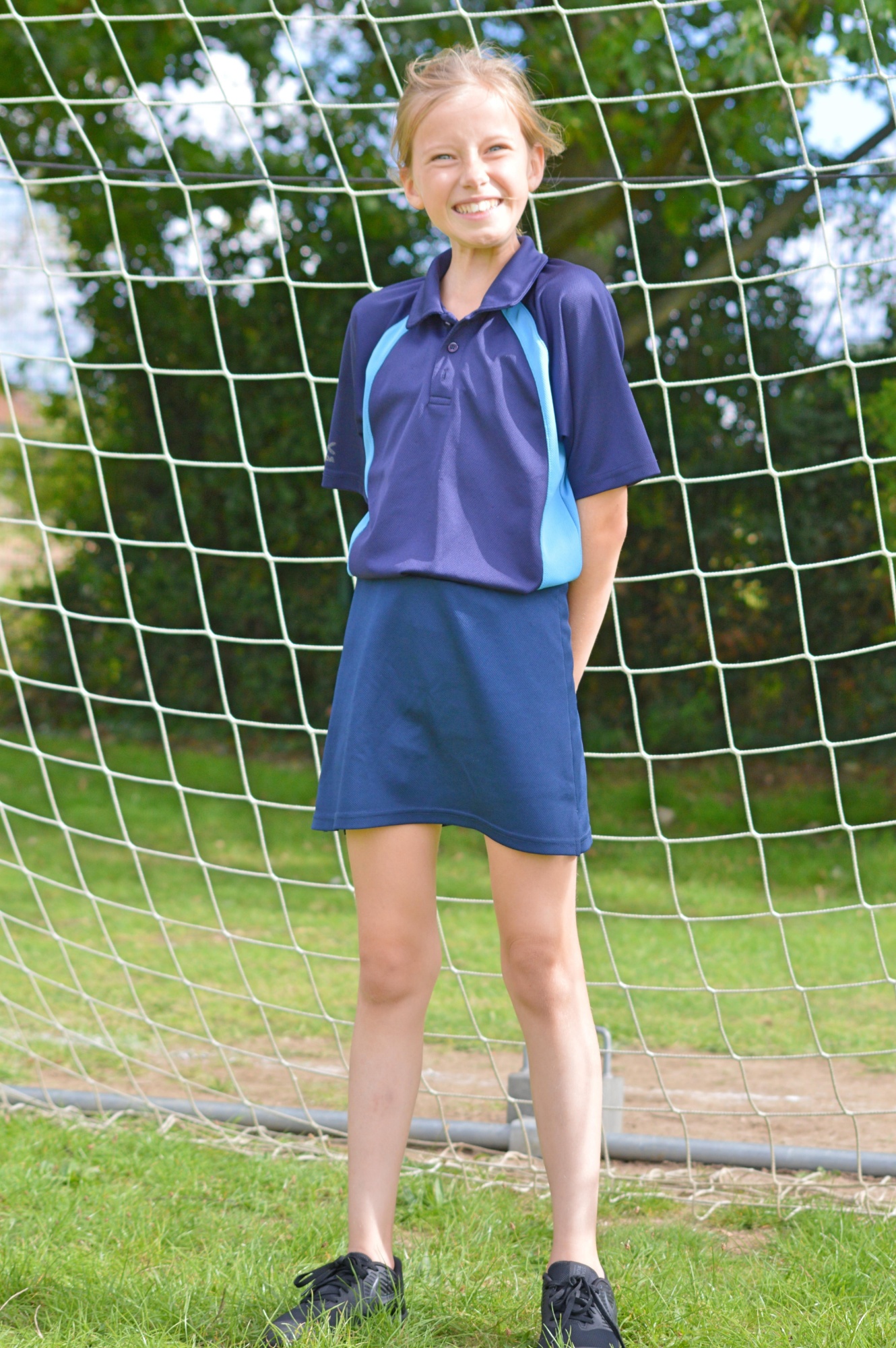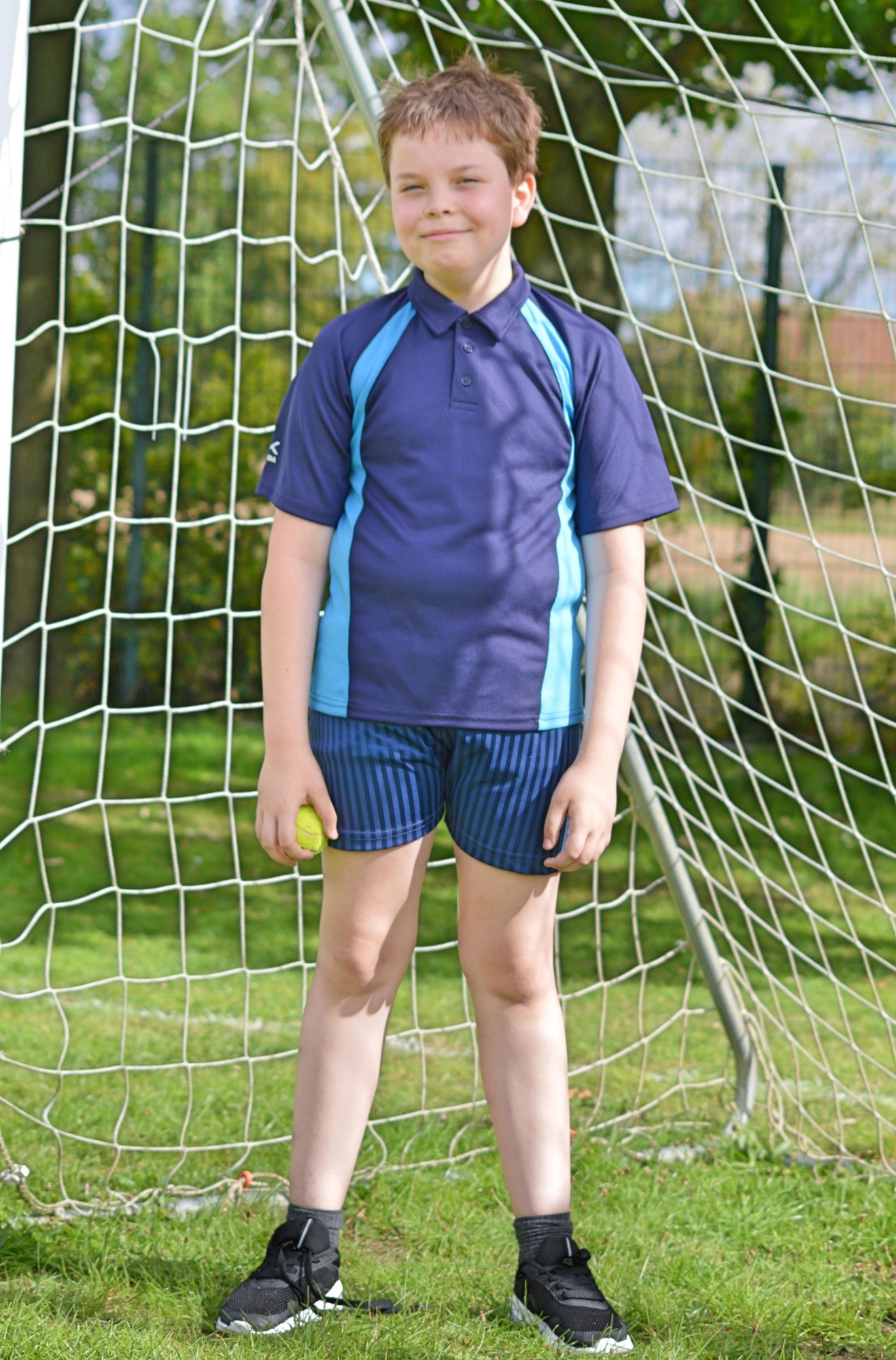 Swimming Kit
There are Katherine Semar Swimming costumes available from Grey Palmers. However, children may wear their own one-piece swimming costume of any colour. There are also Katherine Semar swimming hats, although children may choose to wear their own swimming hat. In addition, children may choose to wear goggles. All swimming kit must be tight fitting rather than baggy shorts. i.e. children may not wear Bermuda shorts.
Spare swimming kit will not be issued to children without kit (except for special circumstances). It is the responsibility of the class teacher to make sure parents are informed and swimming kit is brought up to the school. If a child repeatedly fails to bring swimming kit in, it is the responsibility of the class teacher to discuss this with the parent and if necessary inform a member of the senior management team.
Children who are not swimming due to a lack of kit will still go to the swimming pool with work to complete.
Other equipment
Other logo items available from Gray Palmer
Rucksack
PE bag
Legionnaire sun hat
Peaked hat
Swim costumes and swim trunks
Swim hats
Reversible coat
Haircuts
When choosing where to get your child's hair styled, please do consider that we follow the same haircut rules as Saffron Walden County High School.
Students may not dye their hair an unnatural hair colour and highlights/streaks and dip dyed ends are not allowed. Hairstyles judged to be extreme by the Headteacher or Senior Leadership team are not permitted.
No students may have their hair cut shorter than a barbers' number 2.
Hair must be tied back if it is shoulder length or longer, with a plain coloured hairband.
Hairbands must be plain and a colour that complements the school uniform, such as navy, black, white or grey. All novelty hairbands, such as cat ears, flowers and large bows are not permitted.
Children with novelty hairbands will be asked that they remove them and not wear them again. Students breaking the hairstyle regulations with extreme cuts may be educated away from their class until their hair grows back or becomes a natural colour again.
jewellery
We understand that pierced ears need earrings to avoid the holes closing up. So, to this end, children are allowed to wear plain stud earrings. They should not wear earrings if they are unable to remove them themselves for PE.
Wristwatches may be worn in the Junior School at the child's own risk, but children need to be able to remove and replace independently. Watches which have cameras and microphones are not permitted.
Charity wrist bands if the school is promoting the cause.
make-up
Fortunately, it is rare that a child arrives at school wearing make-up. When this does occur, it is generally nail varnish that hasn't been removed from the weekend. Please be reminded that no make-up may be worn.
If your child is wearing make-up, including nail varnish, they will be sent to the school office where they will be given the means to remove it.
Gray Palmers have a website which enables you to purchase school uniform over the website, which is:
http://www.graypalmer.co.uk/store/Katherine-Semar-Infants/
and http://www.graypalmer.co.uk/store/Katherine-Semar-Junior/
Our school uniform is also available from www.myclothing.com. Please click on the documents below for more information.