Science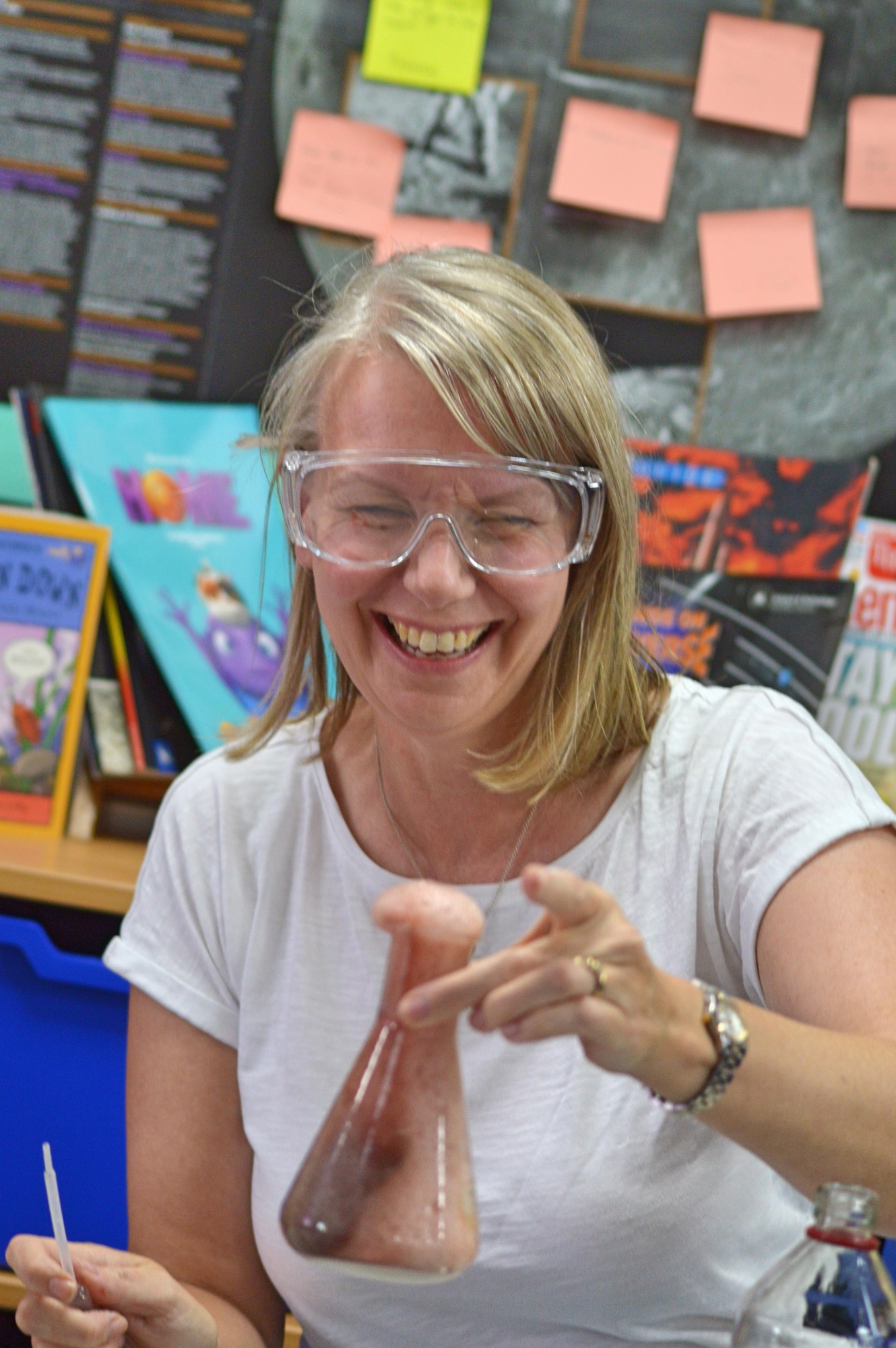 Mrs Julie Hall and Mrs Jude Savill are the science coordinators.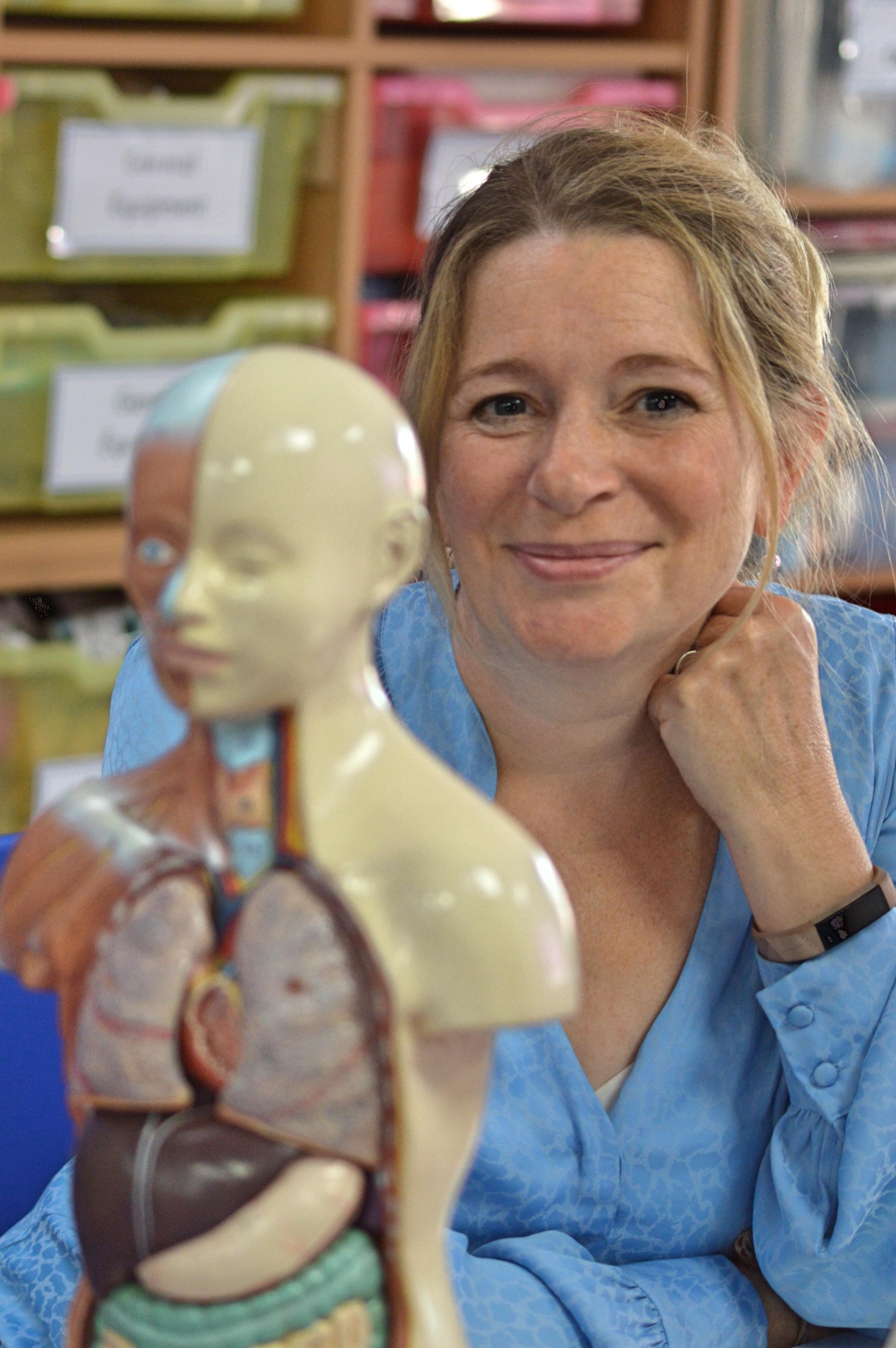 Intent
Our high-quality science curriculum provides the foundation for understanding the world. Science has changed our lives and is vital to the world's future prosperity; all pupils should be taught essential aspects of the knowledge, methods, processes and uses of science. Our science curriculum aims progressively to build up a body of key foundational knowledge and concepts appropriate to age and stage of our pupils. Pupils are encouraged to recognise the power of rational explanation and dialogue and develop a sense of excitement and curiosity about natural phenomena. They are encouraged to understand how science may be used to explain occurrences, predict how things will behave, discuss and analyse causes. Children are encouraged to use enquiry and curiosity to question and test their ideas. At KSS we are developing and following an enquiry based science curriculum based around 'big questions' and practical, pupil led investigation around key concepts and ideas.
Our curriculum for science aims to ensure that all pupils:
develop scientific knowledge and conceptual understanding through the specific disciplines of biology, chemistry and physics
develop understanding of the nature, processes and methods of science through different types of science enquiries that help them to answer scientific questions about the world around them
are equipped with the scientific knowledge required to understand the uses and implications of science, today and for the future
Implementation
Science long term plan:
Each year group will teach the areas of Science identified in the school's long term plan to ensure coverage of statutory knowledge and skills.
Each year group will teach all areas of Working Scientifically through planned investigative work, as identified in Year Group planning.
The school's Science progression of skills will be used to identify the learning objectives for each year group, in line with the school's raised expectations.
Cross-curricular learning and real world contexts.
Wherever possible, a cross-curricular approach will be taken to the teaching of Science. Lessons will often be linked to children's learning in English, Maths, Computing, Geography, PSHE etc.
Topic launch and land
Each half term topic will begin with a cross-curricular launch event to engage and motivate the children. This will also act as 'knowledge harvest' allowing teachers to assess children's existing knowledge and skills in order to adapt planning and ensure appropriate levels of challenge for all children. Each half term will end with a land event which celebrates children's learning and progress. This will involve the children communicating their learning in some way, for example exhibitions or assemblies.
Fieldwork
We understand, through analysis of relevant research, that fieldwork is an essential element of an outstanding Science curriculum and therefore ensure it is a high priority for all learners.  Fieldwork is carried out in every year group across the school and the skills progression ensures children gradually build their fieldwork skills across the school.
Challenge and Support for all Learners
We understand that every learner develops differently and adapt our provision continuously to ensure every child receives the correct balance of support and challenge in order to achieve their very best. We recognise this fact and provide suitable learning opportunities for all children (including those who may be gifted and talented or have additional needs) by matching the challenge of the task to the ability of the child. Each child is valued, respected and challenged regardless of ability, race, gender, religion, social background, culture or disability.
Assessment
We use MAPP (Mapping attainment and progress for pupils) to assess children's progress against the expectations of our INSPIRE curriculum. We assess children against both the requirements and standards of the National Curriculum as well as our school's own raised expectations for all children. We assess them in working scientifically as well as their knowledge and understanding in each aspect of their study.
Scientific Knowledge and Conceptual Understanding
Spoken Language and Development of Higher-order Vocabulary  Our scheme of work aims to develop scientific and conceptual understanding through a sequence of knowledge and concepts. However, we also believe that it is vitally important that our pupils develop secure understanding of each key block of knowledge, vocabulary and concepts in order to progress to the next stage. For this reason we are developing knowledge organisers to identify the key learning and Tier 3 vocabulary for each unit of work. These have been developed systematically across KS1 and KS2 collaboratively with the aim to avoid insecure, superficial understanding and will develop understanding of higher-order content. Pupils will be able to describe associated processes and key characteristics in common language but also be familiar with and use technical terminology (Tier 3) with accuracy. The knowledge organisers allow for a build up of extended specialist vocabulary.  Our science curriculum is also planned to enable children to apply their mathematical knowledge to their understanding of science. In all key stages, children apply mathematical skills including collecting, sorting, presenting and analysing data.
The nature, processes and methods of science
'Working scientifically' specifies the understanding of the nature, processes and methods of science for each year group. It is not taught as a separate strand.  Each unit of learning is planned to incorporate key features of scientific enquiry (such as observing over time, pattern seeking, identifying, classifying, grouping, comparative and fair testing, and researching using secondary sources).  Pupils learn to use a variety of approaches to answer relevant scientific questions.
High-expectations
Our curriculum is designed with the national curriculum as a starting point but as we have extremely high expectations for our children so we have added additional challenge. These can be seen in the bold objectives in our INSPIRE curriculum. Although there is no requirement in the national curriculum, in order to give children an opportunity to begin to think how key concepts in forces and electricity affect our everyday life, we introduce our Key Stage 1 children to Forces within our Wheels, Wings and Wonderful Things topic in Year 1, and to Electricity with the Lighthouse Keeper's Daughter topic in Year 2. In addition, we have used our Forest School, trips and outdoor environment to enrich our learning in science.
Science Topic Overviews:
This is the progression of science vocabulary that we teach our children. To support your child, you might like to look at the topic overviews and check your child knows the key vocabulary and the main ideas.
Please click on the images to enlarge the Knowledge Organisers.
Early Years
Science vocabulary and definitions
Early Years
| | | |
| --- | --- | --- |
| Biology | Physics | Chemistry |
Everyday materials

plastic

a material that is light in weight and does not break easily.

paper

a material that comes from wood and is made into thin sheets

wood

the material that forms the trunks and branches of trees.

metal

a hard material such as iron, steel or gold

float

to rest on the surface of a liquid

sink

to go to the bottom

hard

not soft

soft

not rough or hard

bendy

an object that bends easily into a curved shape

see-through

allows you to see through it
Electricity (adventures of the night)

battery

small device that that provide the power for electrical items like torches
Sound (adventures of the night)

loud

making more noise

quiet

making little or no noise.
Space (adventures of the night)

night

from sunset to sunrise

day

from sunrise to sunset

dark

the absence of light

star

a bright object that twinkles in the sky at night

sun

the star around which earth orbits
Environment

weather

what the sky and the air outside is like, such as cold or sunny

hot

Something that is hot has a high temperature

windy

When the wind is blowing

rain

water that falls from the clouds in small drops

winter

the season between autumn and spring when the weather is usually cold

autumn

the season between summer and winter when the weather becomes colder and the leaves fall off tress

summer

the season between spring and autumn when the weather is warm or hot

spring

the season between winter and summer when the weather becomes warmer and the plants begin to grow
Animals including humans (Marvellous me)

grow

increase in size

baby

a very young child

child

a human who is not 18 year old

adult

a human who is over 18 years old

gill

the organs on the side of a fish and other water creature through which they breathe

sense

these allow the body to see, smell, hear, taste, and touch

touch

to be aware of a person or object by being touched or touching

taste

the sensation of flavour in the mouth

see

to use the eyes to make out images

hear

to use the ears to make out noises
Living things and their habitats

jungle

an area of lots of trees

artic

the areas near the north pole

ocean

an area which covers much of earth with salt water
YEAR 1
Science vocabulary and definitions
Year 1
| | | |
| --- | --- | --- |
| Biology | Physics | Chemistry |
Materials (Everyday materials)

material

substance of which something is made of

property

is the word that describes what something is like

use

a purpose for or way in which something can be used

rock

the hard substance which the earth is made up of

water

clear liquid that has no colour, taste or smell

fabric

cloth or other material produced by weaving together cotton, wool or other threads

shiny

things that are bright and reflect light

dull

a colour or light that is not bright

rigid

firm and does not bend

flexible

capable of bending easily without breaking

brittle

hard but able to break easily

waterproof

does not let water pass through it

absorbent

material that soaks up liquid easily

opaque

if an object or substance is opaque, you cannot see through it

transparent

if an object is transparent, you cannot see through it

rough

uneven and not smooth

smooth

no roughness, lumps or holes

elastic

a rubber material that stretches when you pull it and returns to its original size and shape when you let it go
Forces and Magnets (Pushes and Pulls)

push

when you push something, you use force to make it move away from you or away from its previous position

pull

when you pull something, you hold it firmly and use force in order to move it towards you or away from its previous position

direction

the path along with something moves

force

the pulling or pushing effect that something has on something else

forwards

is the direction ahead of you

backwards

is the direction behind you
Seasonal Change

hibernate

animals that hibernate spend the winter in a state like a deep sleep

migrate

when animals move at a particular season from one part of the world to another

temperature

a measure of how hot or cold something is

thermometer

an instrument for measuring how hot or cold something is

summer solstice

is the day with the longest period of daylight

winter solstice

is the day with the shortest period of daylight and the longest night of the year

season

the main times of the year which can be divided and which have their own typical weather

hail

is a lump of ice that falls out of a storm cloud

fog

is mist which is very thick

lightening

is a powerful burst of electricity

thunder

the loud sound that follows a flash of lightening

mist

a mass or cloud of tiny water drops in the air
Animals including humans

amphibian

is a class of animal. They live the first part of their lives in water and last part on the land

bird

a creature that has feathers, wings, lay eggs and are warm blooded

fish

a creature that lives only in water

mammal

an animal that breathes air, has a backbone and grows hair

reptile

an animal that has scales and lays eggs. They include animals like crocodiles, snakes, lizards and turtles

structure

is something of many parts that is put together

omnivore

person or animal eats all kinds of food, including both meat and plants

herbivore

an animal that only eats plants

carnivore

an animal that eats meat

life cycle

the series of changes that an animal or plant passes through from the beginning of its life until its death

offspring

a person's children or an animal's young

reproduce

to make more by having babies

reproduction

is the process by which a living organism creates a likeness of itself

tadpole

is a young frog that breathes and lives in water

froglet

is a young frog, one that has recently grown from a tadpole

frogspawn

is a soft substance like jelly which contains the eggs of a frog
Plants

blossom

the flowers that appear on a tree before the fruit

stem

the thin, upright part of a plant on which the flowers and leaves grow

leaf

the part of a tree or plant that are flat, thin and usually green

roots

the parts of a plant that grow under the ground

crown

is the area above the trunk

twig

a very small thin branch that grows out from a main branch of a tree or bush

trunk

the main large stem from which the branches grow

branches

parts that grow out from the tree trunk and have leaves, flowers or fruit growing on them

deciduous

a tree that loses its leaves in the autumn every year

evergreen

a tree or bush which has given leaves all the year round

fruit

something which grows on a tree/bush and which contains seeds or a stone covered by a substance that you can eat

petal

thin coloured or white parts which form part of the flower
YEAR 2
Science vocabulary and definitions
Year 2
| | | |
| --- | --- | --- |
| Biology | Physics | Chemistry |
Materials (Uses of everyday materials)

material

any substance that has a name, for example paper, wood, iron, air, water. Everything is made up of material

squash

pressed or crushed with such force that something loses its shape

bend

to bend into a curved shape

twist

turn something to make a spiral shape

stretch

to change the shape by pulling a material

solid

a solid can hold its shape, for example water in solid form is ice

shape

the shape of an object is its outline

change

to make or become different

purpose

the job that a particular material is used for

property

the quality or feature that belongs to something and makes it recognisable
Electricity (Lighthouses)

electricity

a form of energy that can be carried by wires and is used for heating and lighting, and to provide power for devices

appliance

a machine in your home that you use to do a job such as cleaning or cooking. Appliances are often electrical

circuit

a complete path that electricity flows around

cell

the power source of a circuit

wire

long thin piece of metal used to carry electricity around a circuit

bulb

the part of a lamp that gives out light

break

a gap in the circuit

complete

a circuit with no gaps

crocodile clip

a metal object with sharp teeth that is shaped like a crocodile's head and is used for connecting an electrical cable to something such as a battery
Animals including Humans

exercise

when you exercise, you move your body energetically in order to get fit and remain healthy

diet

the kinds of food that a person, animal or community eats

food groups

there are five basic food groups: fruit and vegetables; starchy food; dairy; proteins and fats

survive

to continue to exist

hygiene

it is how we stay clean to prevent illness

growth

the process of increasing in size

healthy

well and not suffering from any illness

unhealthy

not having good health
Plants

seeds

a small, hard part from which a new plant grows

bulbs

a root shaped like an onion that grows into a flower or plant

shoot

is the whole stem, together with all the parts that are attached to it, such as a leaf or flower
Living Things and their Habitats

mountain

areas of land that are much higher than the land surrounding them

desert

places that don't get main rain and are very dry

rainforest

an area full of tall trees and leafy plants that gets a lot of rain

savannah

an area covered with tall grasses

habitat

places where animals and plants live

food chain

how energy is passed between plants and animals

polar

polar habitats are located at the very top and very bottom of the earth. They are cold, windy and have lots of snow and ice.

ocean

an area which covers much of earth with salt water

micro-habitat

a very specific, small home environment for plants, animals and insects
YEAR 3
Science vocabulary and definitions
Year 3
| | | |
| --- | --- | --- |
| Biology | Physics | Chemistry |
Rocks

fossil

a trace or print or the remains of a plant or animal of a past age preserved in earth or rock

soil

the substance on the surface of the earth in which plants grow

igneous

rocks that are formed by volcanic action or intense heat

sedimentary

are rocks formed from sediment. They are deposited over time, and often show layers which can be seen in cliffs

metamorphic

rocks that have had their original structure changed by pressure and heat

permeable

if a substance is permeable, something such as water or gas can pass through it or soak into it

rock

the hard substance which the earth is made up of

deposit

layer of solid material, left or laid down by a natural process

crystals

a special kind of solid material formed when liquids cool and start to harden. They fit together in a repeating pattern

grains

a grain of something such as sand or salt is a tiny hard piece of it
Forces and Magnets

attract

if one object attracts another object, it causes the second object to move towards it

repel

to force something to move away or apart

poles

the ends of a magnet are called poles – N or S

magnetic

An object that produces a magnetic force called a magnetic field

friction

the resistance of motion where there is contact between two surfaces

resistance

a force which slows down a moving object or vehicle
Light

translucent

if a material is translucent, some light can pass through it

transparent

if an object or substance is transparent, you can see through it clearly

opaque

if an object or substance is opaque, you cannot see through it

reflect

sent back from the surface and not pass through it

shadow

a dark shape on a surface that is made when something stands between a light and the surface

dark

the absence of light

light source

where the light comes from
Animals including humans

skeleton

the framework of bones in your body

muscle

tissue in the body of animals and humans that moves parts of the body

contract

to make smaller by drawing together; shrink or make tighter

support

to hold something up

protection

the act of protecting or the state of being protected, preservation from injury or harm

movement

the act or process of moving people or things from one place or position to another

nutrition

the process of taking food into the body and absorbing the nutrients in those foods

carbohydrate

is a nutrient that gives you energy, for example bread, potatoes and pasta.

protein

is a nutrient that helps your body to grow and repair itself, for example red meat, yoghurt, beans.

dairy

any foods made from milk products of animals

vitamins

are substances found in foods that our bodies need to work and be healthy, eg Vitamin C found in fruit

minerals

help your body grow, develop, and stay healthy, such as calcium found in milk

fat

is a nutrient that gives you energy and is found in nuts, oils and avocadoes
Plants

nutrients

substances that help plants and animals to grow

germinate

if a seed germinates, it starts to grow

pollinate

to pollinate a plant or tree means to fertilise it with pollen. This is often done by insects

disperse

to scatter, separate or spread through a large area

dispersal

is the movement, spread or transport of seeds away from the parent plant
YEAR 4
Science vocabulary and definitions
Year 4
| | | |
| --- | --- | --- |
| Biology | Physics | Chemistry |
Materials (States of Matter)

volume

the space that a substance (solid, liquid, gas, or plasma) or shape occupies or contains

capacity

the maximum amount that something can hold – usually ml or l

particles

a tiny amount or small piece of matter

solid

having a firm shape or form that can be measured in length, width and height not like a liquid or a gas

liquid

in a form that flows easily and is neither a solid nor a gas

gas

a form of matter that is neither liquid nor solid. A gas rapidly spreads out when it is warmed and contracts when it is cooled

melt

to change from a solid to a liquid state through heat or pressure

freeze

where a liquid turns into a solid when its temperature is lowered below its freezing point

evaporate

to turn from liquid into gas, pass away in the form of vapour

condense

change or cause to change from a gas or vapour to a liquid

precipitation

rain, snow, sleet, drew etc. formed by condensation of water vapour in the atmosphere
Electricity

component

Part of an electrical circuit

buzzer

an electrical device that is used to make a buzzing sound

lamp

a device for giving light

switch

a small control for an electrical device which you use to turn the device on or off

conductor

a substance that heat or electricity can pass through or along

insulator

a non-conductor of electricity or heat
Sound

pitch

the quality of a sound that allows you to label it as "higher" or "lower" to your ear

vibrate

move continuously and rapidly to and fro

sound insulation

is the ability of building elements or structure to reduce sound transmission

source

where something comes from

decibel

a unit of measure of how loud a sound is - dB

sound waves

invisible waves that travel through air, water and objects as vibrations
Animals including Humans (Teeth and Digestion)

digestion

breaking down ingested food material

saliva

the watery liquid that forms in your mouth and helps you to chew and digest food

incisors

the teeth at the front of your mouth which you use for biting into food

canines

pointed teeth near the front of the mouth of humans and of some animals

pre-molars

two situated on each side of both jaws between the first molar and the canine

molars

the large, flat teeth towards the back of your mouth that you use for chewing food

oesophagus

the part of your body that carries the food from the throat to the stomach

intestine

the tubes in your body through which food passes when it has left your stomach

rectum

final section of the large intestine, finishing at the anus

anus

opening where your bowel movements come out

producer

organisms that make their own food using energy from the sun

consumer

organisms that are unable to make their own energy, and instead rely on the consumption and digestion of producers or another consumer, or both to survive.

predator

an animal that kills and eats other animals

prey

an animal hunted or captured by another for food

invertebrate

a creature that does not have a spine, for example an insect, a worm or an octopus
Living Things and their Habitats

movement

an act of moving

sensitivity

responding to the external environment

reproduction

when an animal or plant produces one or more individuals similar to itself

excretion

the process of eliminating waste produced from their metabolisms from the body

respiration

a chemical reaction that occurs in all living cells where energy is released form glucose

growth

an increase in something

environment

the external surroundings that affect the survival and development of an organism or population

mammal

is an animal that breaths air, has a backbone and grows hair at some point in their life
YEAR 5
Science vocabulary and definitions
Year 5
| | | |
| --- | --- | --- |
| Biology | Physics | Chemistry |
Materials (Properties and changes of materials)

separate

divide into constituent or distinct elements

filter

the removal of dirt or other solids from liquids or gases

reversible

able to turn or change back

irreversible

impossible to reverse, turn back or change

soluble

able to dissolve

insoluble

impossible to dissolve, especially in a given liquid

dissolve

To seem to disappear by being distributed in a liquid (solvent)

solution

a mixture that contains two to more substances combined evenly

solvent

able to dissolve other substances
Forces

gravity

the force which causes things to drop to the ground

weight

is the name of the force exerted on an object due to the acceleration of gravity

mass

Is a measure of the amount of matter in an object and is measured in grams (g) or kilograms (kg)

gravitational pull

is the attraction that Earth exerts on an object or the object exerts on the Earth

air resistance

Is the opposing force to the motion of an object in air or water

water resistance

is the friction that is created between water and an object this is moving through it

streamlined

a streamlined vehicle, animal or object has a shape that allows it to move quickly or efficiently through air or water

pulley

a simple machine that makes lifting something easier. A pulley has a wheel or set of wheels with groves that a rope or chain can be pulled over

gear

a part of a machine that causes another part to move because of teeth which connect the two moving parts

lever

a basic tool used to lift or pry things open
Earth and Space

Earth

is the third planet from the Sun

sun

is the star at the centre of our solar system

moon

a celestial body that orbits a planet

orbit

is a regular, repeating path that one object in space takes around another one

planet

a large, round object in space that moves around a star

star

a large ball of burning gas in space

day – length

the time between sunrise and sunset, i.e. the duration of daylight

night – length

the period of darkness from sunset to sunrise in each twenty four hours, when the sun is below the horizon

solar system

consists of the sun and everything that orbits, or travels around, the sun.

rotate

move or cause to move in a circle round an axis or centre

year

the time taken by a planetary body to orbit the sun

universe

the whole of space and all the stars, planets and other forms of matter and energy in it

galaxy

the extremely large group of stars and planets. Our galaxy is called the Milky Way

satellite

is a moon, planet or machine that orbits a planet or a star. Usually the word satellite refers to a machine that is launched into space and moves around earth or another body in space

heliocentric

having the sun at its centre – the accepted model of the solar system

spherical

an object shaped like a round ball

mercury

is the smallest and innermost planet in the solar system

venus

the second planet from the sun

mars

the planet fourth in order from the sun and known for its red colour

Light

dim

light that is not bright

emit

to emit a sound or light means to produce it

Light ray

A path along which light follows

Straight Lines

the direction of travel that a light ray takes

celestial

pertaining to the sky or visible heaven, or to the universe
Animals including Humans (Changes, Life Cycles)

puberty

the stage in someone's life when their body starts to become physically mature

penis

the male organ for reproduction by which urine and semen are discharged from the body

testes

male reproductive gland that produces sperm and secretes testosterone and is contained within the scrotum

sperm

the male reproductive cell

urethra

the tube through which urine leaves the body. It empties urine from the bladder

fallopian tube

one of two long slender tubes that connect the ovaries to the uterus. Eggs pass from the ovaries, through the fallopian tubes, to the uterus

gestation

foetal development period from the time of conception until birth. In humans, the full gestation period is normally nine months

foetus

unborn offspring of a mammal at the later stages of its development, especially a human from eight weeks after fertilisation to its birth

egg

the female reproductive cell

uterus

the organ in the lower body of a woman or female mammal where offspring are conceived and in which they gestate before birth, the womb

menstruation

the approximately monthly discharge of blood from non-pregnant women from puberty to the menopause
Plants (Life Cycles)

stigma

the top of the centre part of the flower which takes in pollen

stamen

the male reproductive part of a flower. The stamen consists of a long slender stalk, the filament with a two-lobed anther at the top.

pollen

a fine powder produced. It fertilises other flowers of the same species so that they produce seeds

filament

the stalk of the stamen

ovary

a female organ that produces eggs

pollination

to pollinate a plant or tree means to fertilise it with pollen. This is often done by insects

anther

the part of the stamen that produces and releases the pollen

style

a long, slender stalk that connects the stigma and the ovary. The stigma is at the top of the style, and is a sticky platform where pollen is deposited

ovule

is the part that contains the female reproductive cells
Living things and their habitats

metamorphosis

is a process that some animals go through to become adults. It is common in insects.

Sexual reproduction

A type of reproduction where new individuals come from both a male and female parent

Asexual reproduction

a type of reproduction where new individuals come from a single organism/parent

tadpole

Is the larval stage of an amphibian

froglet

a young frog, one that has recently metamorphosed from a tadpole

frogspawn

is a soft substance like jelly which contains the eggs of a frog

chrysalis

is a butterfly or moth in the stage between being a larva and an adult

pupa

an insect in a middle stage of its development. Pupas do not eat or move, they are changing into their adult form

cocoon

is a covering or case made by some animals to protect themselves or their young as they develop into adults

nymph

the young stage of insects
YEAR 6
Science vocabulary and definitions
Year 6
| | | |
| --- | --- | --- |
| Biology | Physics | Chemistry |
Electricity

Voltage (KS3)

the force of an electric current as measured in volts

Resistance (KS3)

a force which slows down a moving object or vehicle

current

a flow of electricity through a wire or circuit
Living Things and their Habitats

classify

to group living things based on their characteristics

characteristic

the qualities or features that belong to them and make them recognisable

vertebrate

Animal that has an internal skeleton of bone or cartilage

invertebrate

a creature that does not have an internal vertebral column insect, a worm or an octopus

microorganism

An organism too small to be seen with the naked eye eg bacteria or algae

divide

to separate into two or more parts

sub-divide

to divide (that which has already been divided) into smaller parts
Evolution and Inheritance

adapt

become adjusted to new conditions

ancestor

an early type of animal or plant from which a later, usually dissimilar type has evolved

biodiversity

a wide variety of plant and animal species living in their natural environment

biome

a large naturally occurring community of animals and plants occupying a major habitat

Breed (verb)

to produce plants or animals by reproduction

characteristic

the qualities or features that belong to them and make them recognisable

descendant

those in a descending line of birth from an individual

extinct

no longer has any living members, either in the world or in a particular place

generation

the act or process of bringing into being, through reproduction, especially of off spring

maladaptation

the failure to adapt properly to a new situation or environment

natural selection

a process by which species of animals and plants that are best adapted to their environment survive and reproduce, while those that are less well adapted die out

offspring

a person's children or an animal's young

variation

a change or slight difference

mutate

change in the genetic code

inherit

A characteristic passed on from parents to their offspring

evolve

the change in the characteristics of a species over several generations, relying on the process of natural selection

species

a class of plants or animals whose members have the same main characteristics and are able to breed with each other

survive

continue to exist

reproduce

to produce one or more individuals similar to itself
Animals including Humans (Circulatory System)

heart

the organ in your chest that pumps the blood around your body

artery

blood vessel that carries oxygenated blood from your heart to the rest of your body

vein

a tube in your body that carries deoxygenated blood to your heart from the rest of your body

capillary

tiny blood vessel

ventricle

a chamber of the heart, having thick muscular walls that receives blood from atrium and pumps it to the arteries

lungs

two organs inside your chest which fill with air when you breathe in. They oxygenate the blood and remove carbon dioxide from it

blood vessels

the narrow tubes through which your blood flows. Arteries, veins and capillaries are blood vessels.

pulse

the regular beating of blood through your body.

oxygen

a colourless gas that plants and animals need to survive

de-oxygenated

blood that does not contain oxygen

oxygenated

blood that contains oxygen

atrium

a chamber of the heart that receives blood from the veins and forces it into a ventricle or ventricles

valve

controls blood flow to and from the heart. There are four valves in the heart

circulatory system

the system responsible for circulating blood through the body, that supplies nutrients and oxygen to the body and removes waste products such as carbon dioxide