Music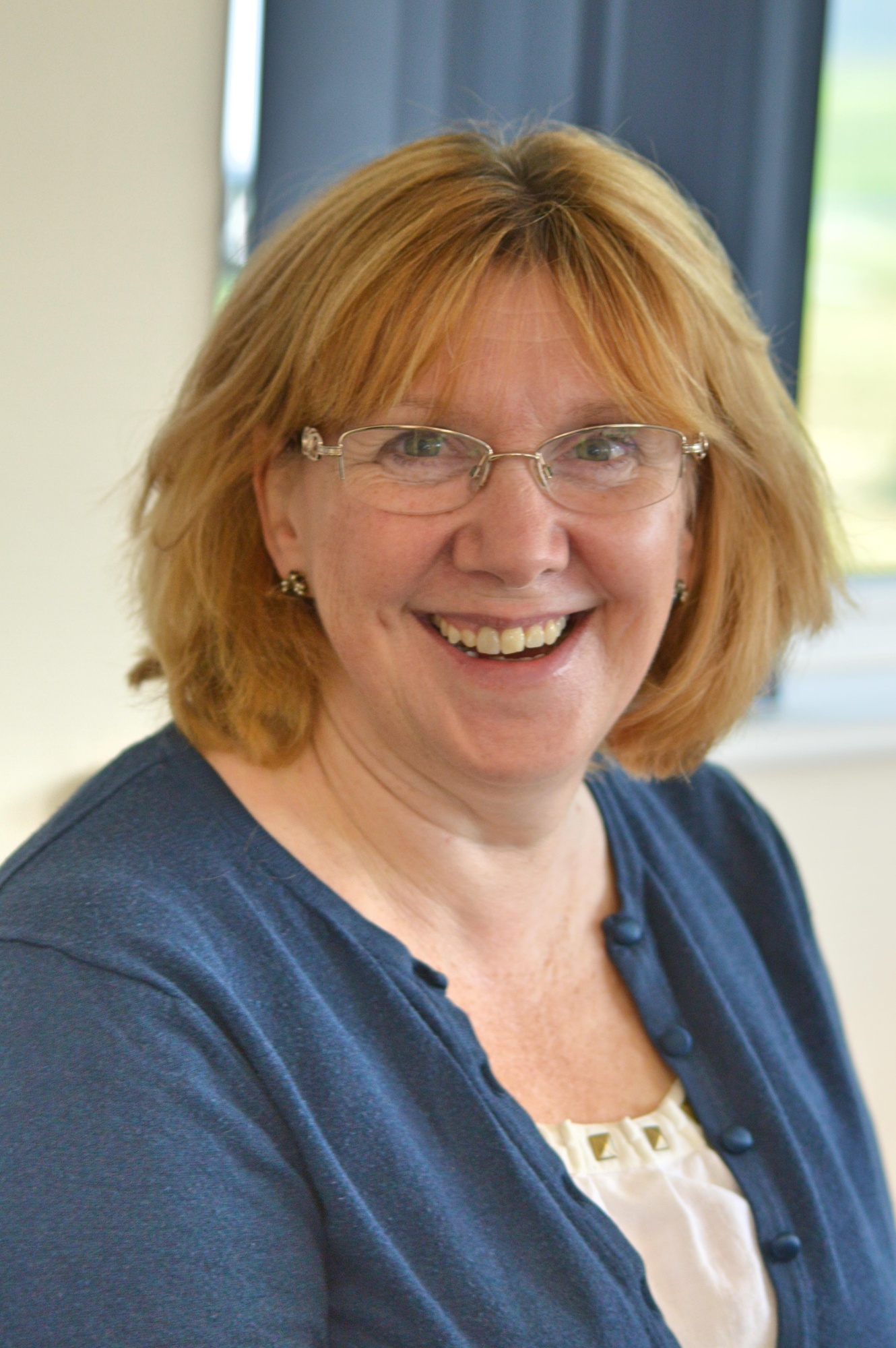 Mrs Cass leads music at Katherine Semar schools.
As an acomplished musician herself, she leads a team of 10 peripetetic teachers who teach at Katherine Semar offering musical instrument lessons. From trumpet to piano and drums to clarinet, From trombone to upper strings, our talented music teachers work brilliantly within the school to create musicians. Almost half of our children now play a musical instrument in addition to our specialist music teaching.
Katherine Semar boasts its own orchestra, led by the celebrated Mrs Janet Wheeler, whose own website can be found here. Our orchestra welcomes members of the school community who have reached Grade 1 or above and is also accessible for the parents and grandparents of the children in school. It has played at the prestigious Saffron Hall and performs in other music concerts each term. We also have two choirs, which perform within school, to the local community and at the O2 Arena.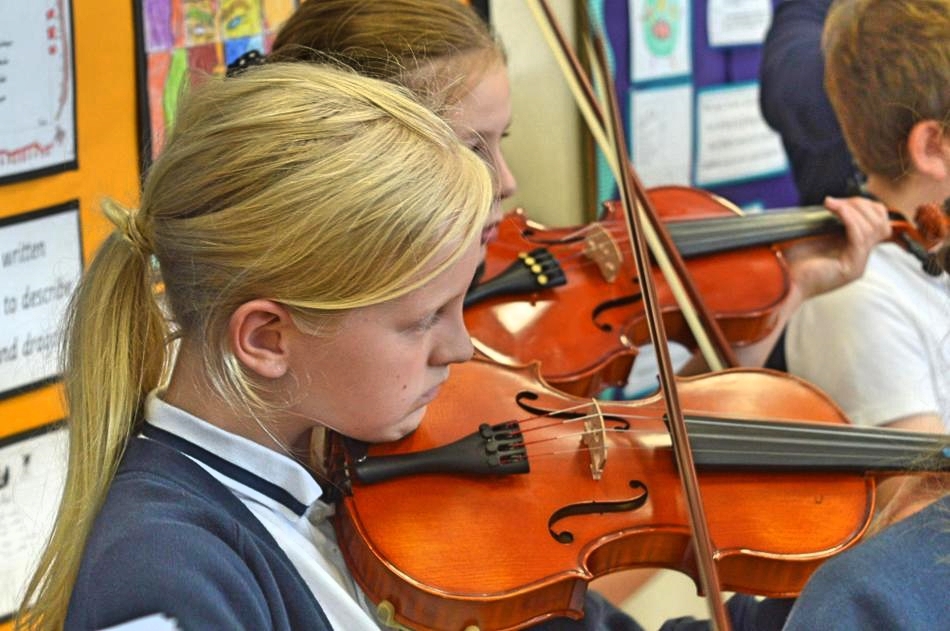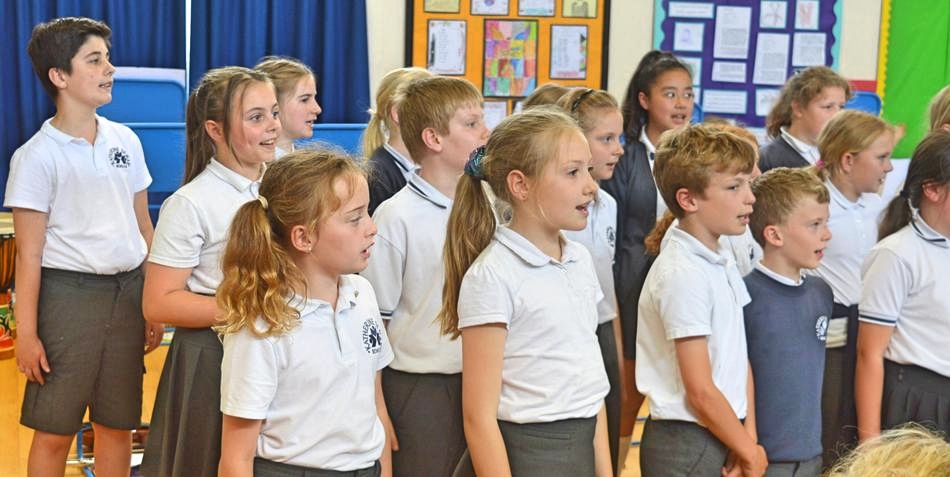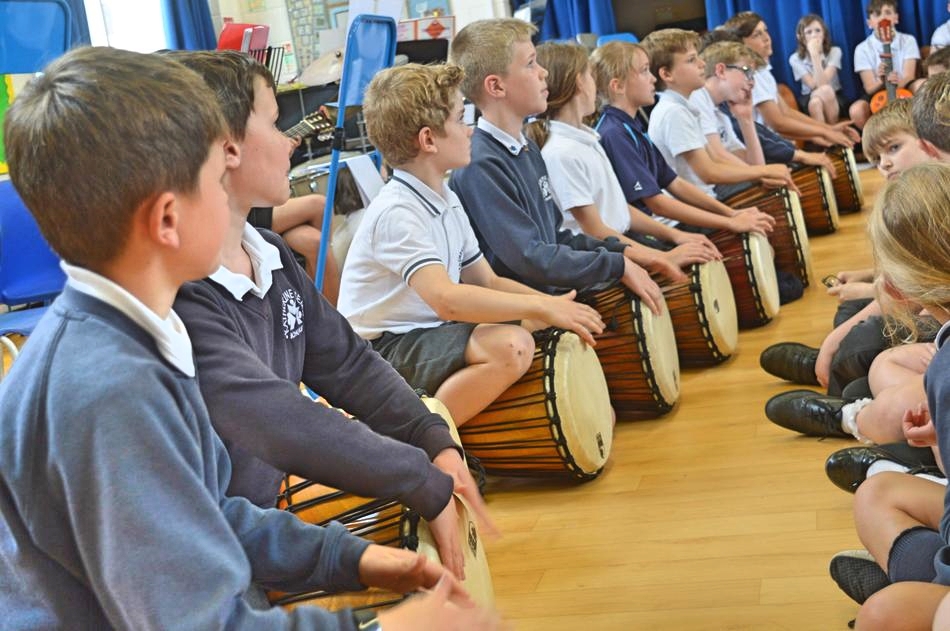 There are 10 things you should know about music at Katherine Semar.
We recognise that:
1. Music boosts school improvement.
2. Music improves learning skills.
3. Music fosters team working.
4. Music builds life skills.
5. Music underpins better behaviour.
6. Music encourages creativity.
7. Music is for life.
8. Music is an educational building block.
9. Music is fun.
10. Music is for everyone.
In recognition for our commitment to music. We have been recognised as a Music Mark School by ABRSM.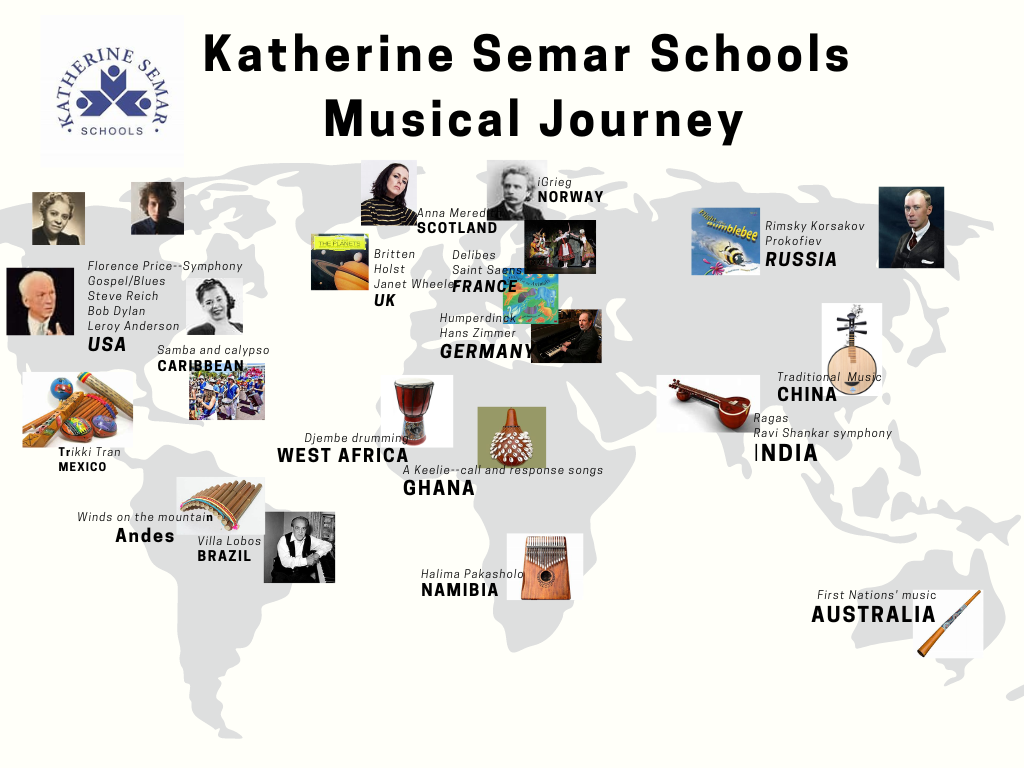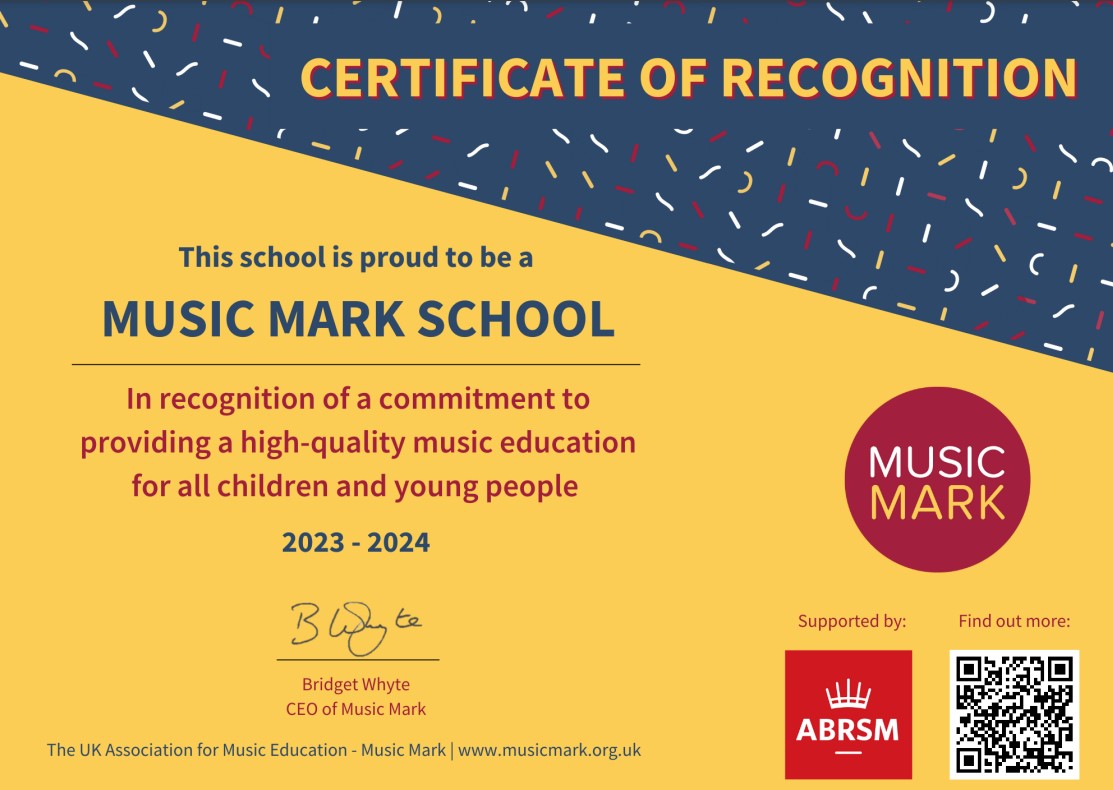 We have a recording of our choir practising for the Spirit of Christmas Concert which we take part in each year -
Recent Orchestra and Choir Performances -
Orchestra - https://youtu.be/ykM8sU25MX4
Orpheus - Choir performance - https://youtu.be/EfbEa1lwa54
See you later, alligator - https://youtu.be/sZMrG5VNJRo
Atoelombe - https://youtu.be/bC0fFr-NEP0
Round and Round Dance - https://youtu.be/H2XHQBZi95Y
Dragon Boat Song - https://youtu.be/3ykTpZRiPXQ