Mathematics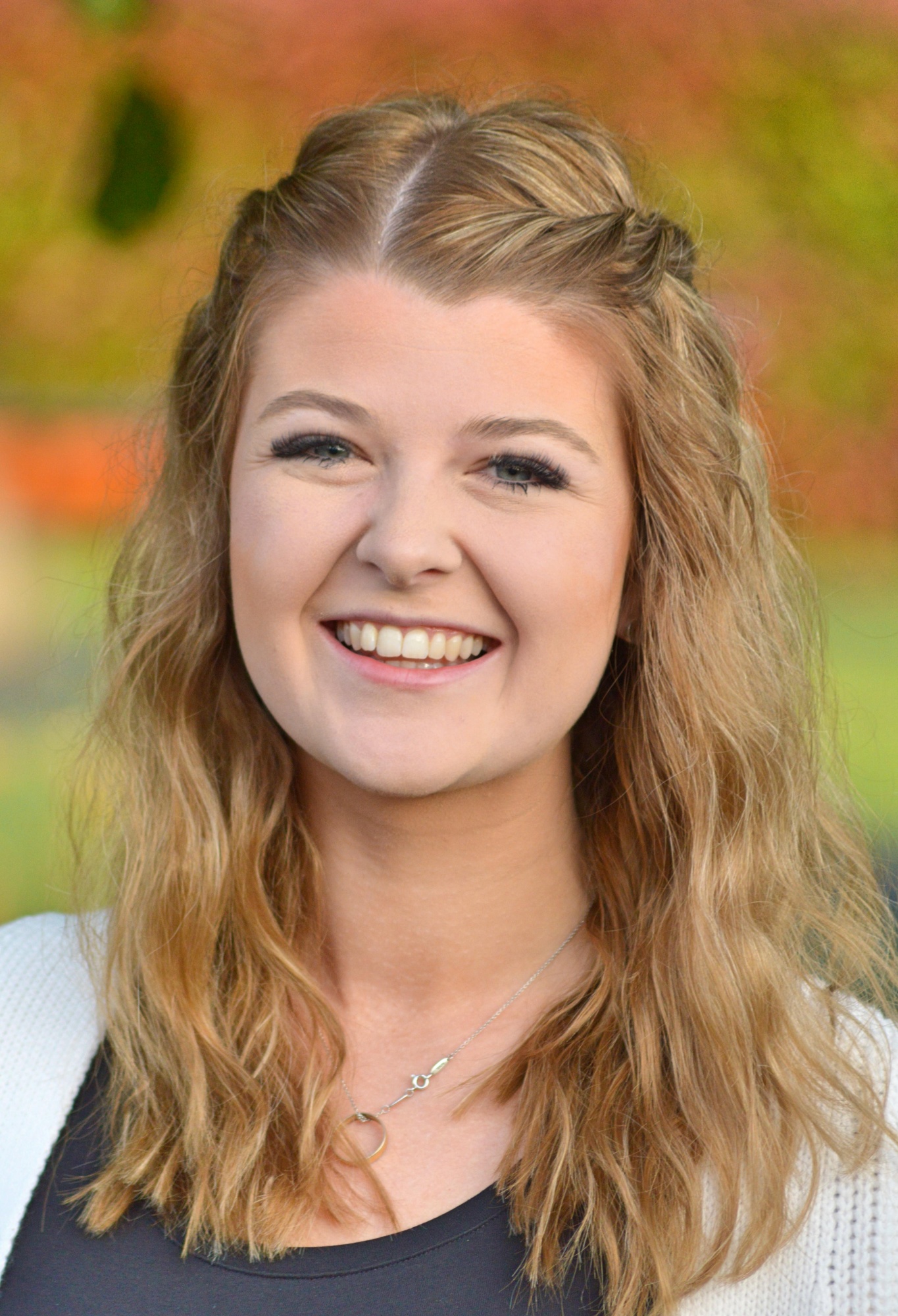 Mathematics at Katherine Semar Schools
Miss Brown and Mrs Denyer are our Maths leads.
Our aim is to equip all pupils with the skills and confidence to solve a range of problems through fluency with numbers and mathematical reasoning. Children are encouraged to see the mathematics that surrounds them every day and enjoy developing vital life skills in this subject.
At Katherine Semar Schools we are continuing our mastery journey in order to improve the teaching and learning of mathematics across the key stages.
A typical mathematics session will include a starter which practises fluency skills or prior learning which relates to that day's learning focus, a hook for that day's learning objective that has a real-life context, guided practice (whole class ping pong style teaching with appropriate scaffolding), independent work and an option of a deepening understanding challenge (usually problem solving in nature). In the junior school, this structure will be more evident in their mathematics books than the infant children. This is due to the nature of the delivery of the lessons for younger children; the in focus task and guided practice will usually be completed during a practical session on the carpet and therefore the work will not be recorded in their books until they move onto their independent work or guided groups. In every year group a ten-minute maths fluency starter has been introduced; this will focus on number facts/bonds and multiplication and division facts. Every year group have a designated set of number facts to learn, this is outlined in our Katherine Semar Fluency Policy. Teachers in all year groups use a range of different sources to support their mathematics planning – this will range from year group to year. Some of the resources that are available to our staff, which are used frequently across the school are; Maths – No Problem! (MNP), Classroom Secrets, White Rose, NCETM Spine Materials, Deepening Understanding and I See Maths (reasoning book). Every mathematic session across both school will incorporate the three aims of the National Curriculum: Fluency – Reasoning – Problem Solving.
Mathematics Planning
As a school we have decided to purchase MNP resources to support the planning and teaching at Katherine Semar. The level of which this is utilised varies across the school. The approach MNP uses has and continues to be tailored to our Katherine Semar expectations. This is to ensure the learning is tailored to the needs of our children – being supported, scaffolded, extended and challenged further where appropriate. The mathematics planning document, which is generally used in all year groups, has been carefully designed to support teachers when planning their sequence of mastery lessons. Areas considered on the planning document include; conceptual variation, procedural variation, fluency, reasoning, misconceptions, extending learning of the whole class and rapid graspers, supporting learning for those who require additional support, a hook/introduction which is in a real-life context, opportunity to develop conceptual understanding through concrete, pictorial, abstract (CPA) approach, carefully planned modelling and opportunity for children to practise and apply their learning.
Mathematics Mastery Approach
Over the year, the subject coordinators will be working with class teachers to support the teaching and learning of mastery within their classrooms through CPD training focusing on the 'Five Big Ideas' of the curriculum. This is what you would expect to see within our mathematics sessions:
• Whole class together – Our mathematics is taught within mixed ability groups. Occasionally, support and extension groups will work within small groups outside of the classroom with a trained LSA. This is to support and/or extend the children's learning further, ensuring every child is making progress every lesson. Lessons are planned based on formative assessment of what students already know and we include all children in learning mathematical concepts. At the planning stage, teachers consider what scaffolding may be required for children who may struggle to grasp concepts in the lesson and suitable challenge questions for those who may grasp the concepts rapidly.
• Longer but deeper – in order to address the aims of the national curriculum, our long/medium term plans have been adjusted to allow longer on topics. Each lesson focus is on one key conceptual idea and connections are made across mathematical topics. It may appear that the pace of the lesson is slower, but progress and understanding is enhanced. Our assessment procedures recognise that the aims of the curriculum cannot be assessed through coverage (ticking many objectives off a list) but through depth within a topic.
• Key learning points are identified during planning (collaboratively in year groups) and a clear journey through the maths should be shown within planning and on IWB slides (also reflected on learning walls). Greater depth activities will be planned carefully to ensure rapid graspers learning is stretched and challenged without crossing into future year's curriculum content. Questions will probe pupil understanding throughout and responses are expected in full sentences using precise mathematical vocabulary (usually displayed on learning walls). Stem sentences may be used to scaffold children's reasoning, vocabulary and understanding.
• 'Misconceptions' are identified during the planning process and children will be supported through these (also usually displayed on learning walls). We celebrate mistakes to ensure children understand that this is the way we learn. Mistakes are celebrated, addressed and overcome together.
• Fluency – We recognise that 'fluency' is not just about remembering facts. Across both schools, you should usually expect to see every mathematics session begin with a starter. These starters will develop aspects of fluency through lessons, by applying them to problems and engaging children into explaining their reasoning. Fluency facts will be taught within lessons to ensure understanding, as well as practised for recall. In all year groups, we have begun to include a separate fluency session where the children are given the opportunity to practise their year group's fluency facts – these will be completed in a range of engaging activities which aim to support the children to have rapid recall of these facts. You will often hear and see the statements: Prove it! Convince me! Each year group have set fluency facts which are outlined in our fluency policy. There is a whole school focus on developing an instant recall of key facts.
• Exploration - instead of 'Let me teach you…' as a starting point, children are encouraged to explore a problem themselves to see what they already know. Lesson objectives are not always shared with the children at the beginning of the lesson because sometimes we want the children to reason for themselves. On these occasions, at some point from the middle or even at the end of the lesson, the children will be asked what they've been learning that day. The sessions L.O. will then be shared and discussed with the class. We still ask that the children write a L.O. for each session. Lessons where the L.O. is shared, the class teacher will discuss and explain to the children to ensure they have a clear understanding of their learning focus.
• Develop reasoning and deepen understanding (contexts and representations of mathematics) – problems are usually set in real life contexts - carefully chosen representations (manipulatives and images) are used by all to explore concepts. These representations may often appear in books as children show their understanding, rather than just answers to a series of calculations. The use of practical resources, pictorial representations and recording takes place in every lesson (the CPA approach). Reasoning statements may also be displayed in the classroom to support children answer and writing in full mathematical sentences. At Katherine Semar we believe that a high-quality mathematics education provides a foundation for understanding the world and the ability to reason mathematically; it is essential to everyday life. These skills will engender a sense of enjoyment and curiosity about the world in which we live. "Maths is the truly global language. With it, we convey ideas to each other that words can't handle – and bypass our spoken Tower of Babel" (Professor Alison Wolf). We share this message with all children with aim to promote the importance and enjoyment of mathematics.
• Structuring - the teacher will organise the findings of the exploration, compare/contrast strategies and guide toward the most efficient strategy (or the one being learnt that day).
• Step by step approach – journey through the mathematics (these steps may appear small, especially at the beginning of a lesson, there are points when suddenly a jump appears to have been made, or an extra challenge appears – this is normal). The smart notebook/PowerPoints/planning clearly show this step by step approach. In some year groups, the use of the NCETM Spine Materials will be evident, providing clear guidance for making small steps to ensure there are no gaps in the children's learning.
• Questions to challenge thinking – teachers use questioning throughout every lesson to check understanding – a variety of questions are used, but you will hear the same ones being repeated including 'How do you know?', 'Can you prove it?', 'Are you sure?', 'Is that right?', 'What's the value?', 'What's the same/different about?', 'Can you explain that?', 'What does your partner think?', 'Can you imagine?', 'Listen out for more common questions you hear'. Questions are also used to challenge children who have grasped the concept. Children are expected to listen to each other's responses and may be asked to explain someone else's ideas in their own words, or if they agree/disagree etc. You will often hear the teacher asking if anyone would like to challenge a given answer, rather than telling a child they are incorrect. It is about the children learning from each other and processing and discussing their ideas to 'convince' and 'support' their thoughts.
Due to the episodic style of the lessons with frequent questioning, lessons may appear to move slower than in the past. In some lessons there may be more talking and less recording in books.
• Discussion and feedback – pupils have opportunities to talk to their partners and explain/clarify their thinking throughout the lesson, but will be expected to complete some written work independently.
• Reflecting - this may be linked to use of the textbook – images on the IWB may be from the textbooks or other sources (listed above). All children's written work will be completed in their mathematics books. However, some reflection will not be recorded in their mathematics books, but completed orally within the lesson. Children may be asked to complete feedback independently or with a teacher (dependent on level of support required); this allows children to reflect on their own learning.
• Practising - not drill and practice but practice characterised by variation – all work will be recorded in the children's maths books and may be titled with 'guided work' for the ping pong part of the session and 'I work' to indicate where they are practising independently.
• Marking – we have a whole school marking policy which is followed within every classroom. The policy throughout the school requires that learning is ticked if correct, dotted if incorrect and a comment is only made if/when a teacher feels this is necessary to move learning forward. The assessment of the learning objective is consistent in all year groups; one tick by the L.O. indicates the children are working towards the learning objective, two ticks indicate they have achieved it and a '?' will be used for those children who have not achieved the L.O. The most valuable feedback is given during a lesson. Children are encouraged to use red pens for peer-assessment and purple for self-assessment or feedback. Fluency sessions will often be marked together as a whole class, as will the guided practice, the children will use a red or purple pen for this also. Children's worked will be marked in green pen by adults.
• SEN pupils – may be supported by additional adults, different resources, differentiated activities. They may also complete additional activities outside of the mathematics lesson. Additionally, challenging activities may also be planned for children who are exceeding the curriculum expectations.
NB: We do not label our children, we purely work on the basis that they are emerging, working at or exceeding the year group expectations. We have high expectations of all children and strongly believe that all children are equally able in mathematics. Some may take longer to grasp concepts and may need careful scaffolding or extra time/support (guided groups, same day catch-up, additional homework, pre-teaching, intervention group, morning/after school clubs, specific parent support).
• Planning – Planning document will usually clearly identify;
- Learning focus for the week
- Year group
- The focus for the starter
- A 'Teach it' section including; intro/hook, developing conceptual understanding (CPA), modelling, let's practice sections
- A learning objective and aim for the lesson
- Planning for a 'securing understanding'; Do it - fluency Questions, what it is, standard and non-standard, conceptual variation. Moving onto; Twist it - Do you agree? (Yes/No, True/False), Explicit use of misconceptions and/or mistakes, what it's not and conceptual variation
- Planning for 'deepening and securing'; Solve it e.g. the missing digits/number, here's the answer, probing question (Always/Sometimes/Never, Odd one out, etc) and procedural Variation
- Plenary
- focus
- Resources required
- Common misconceptions identified
- How to support struggling learners
- How to extend learners
- Assessment focus identified
N.B. Fluency sessions in addition to the mathematics lessons are not expected to be formally recorded on a lesson plan.
• Differentiation – All lessons are planned with care to ensure there are methods, strategies and resources to support struggling learners and to extend children who have rapidly grasped the concept.
At Katherine Semar our aim is that all children reach their full-potential. This is done through careful planning with small progressive steps, giving all pupils the opportunity to see and apply mathematics in everyday life, providing opportunities for children to experience concepts, objects and situations which may be unfamiliar to them, secure understanding is developed through the CPA approach, children have designated curriculum time to practise fluency facts, gaps are 'plugged' to ensure pupils can progress their learning on, children are supported, scaffolded and challenged appropriately and time is dedicated on areas of the mathematics curriculum to ensure a depth of knowledge and understanding is acquired.
Our Calculation policies are below
For information on our Times Tables system, please follow this link.